TeamSync, Synchronization in remote teams 
TeamSync is based on a deep user experience research I conducted at Kadar Design and Technology Center, Shenkar. The design 

is based on Michal's Rinott and Shahar Geiger research, that claims 

motor synchrony leads to increased connection. TeamSync is a prototype platform i've designed from scratch to examine the theory of synchronization between remote team members and its effect on connection, efficiency and collaboration.
The main research questions in this project were:
1. How do I represent synchronization action via visuals?
2. How can we physically separate two users that synchronize at the same time?
3. User Interface should remain minimal but yet understandable to all age range.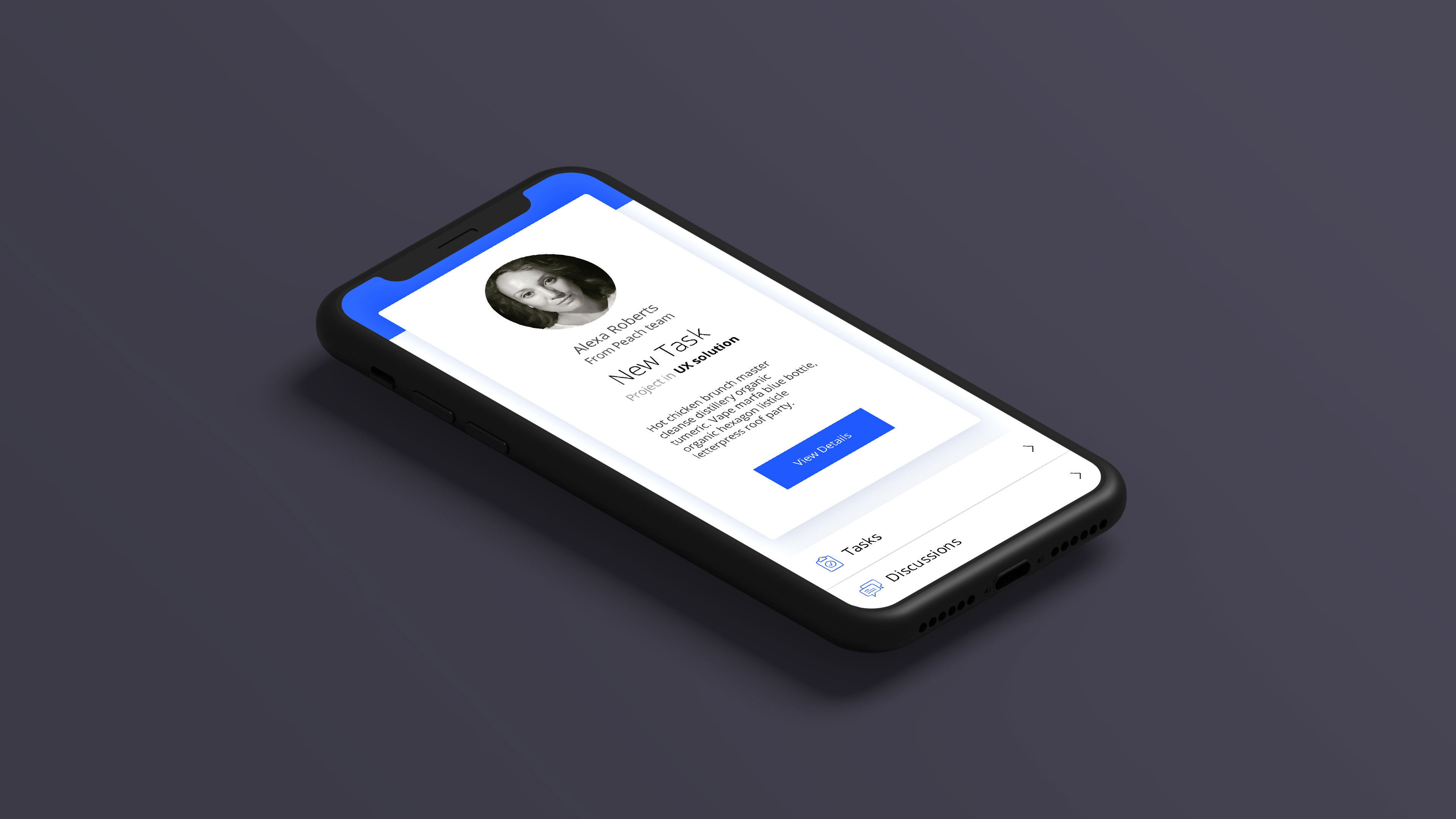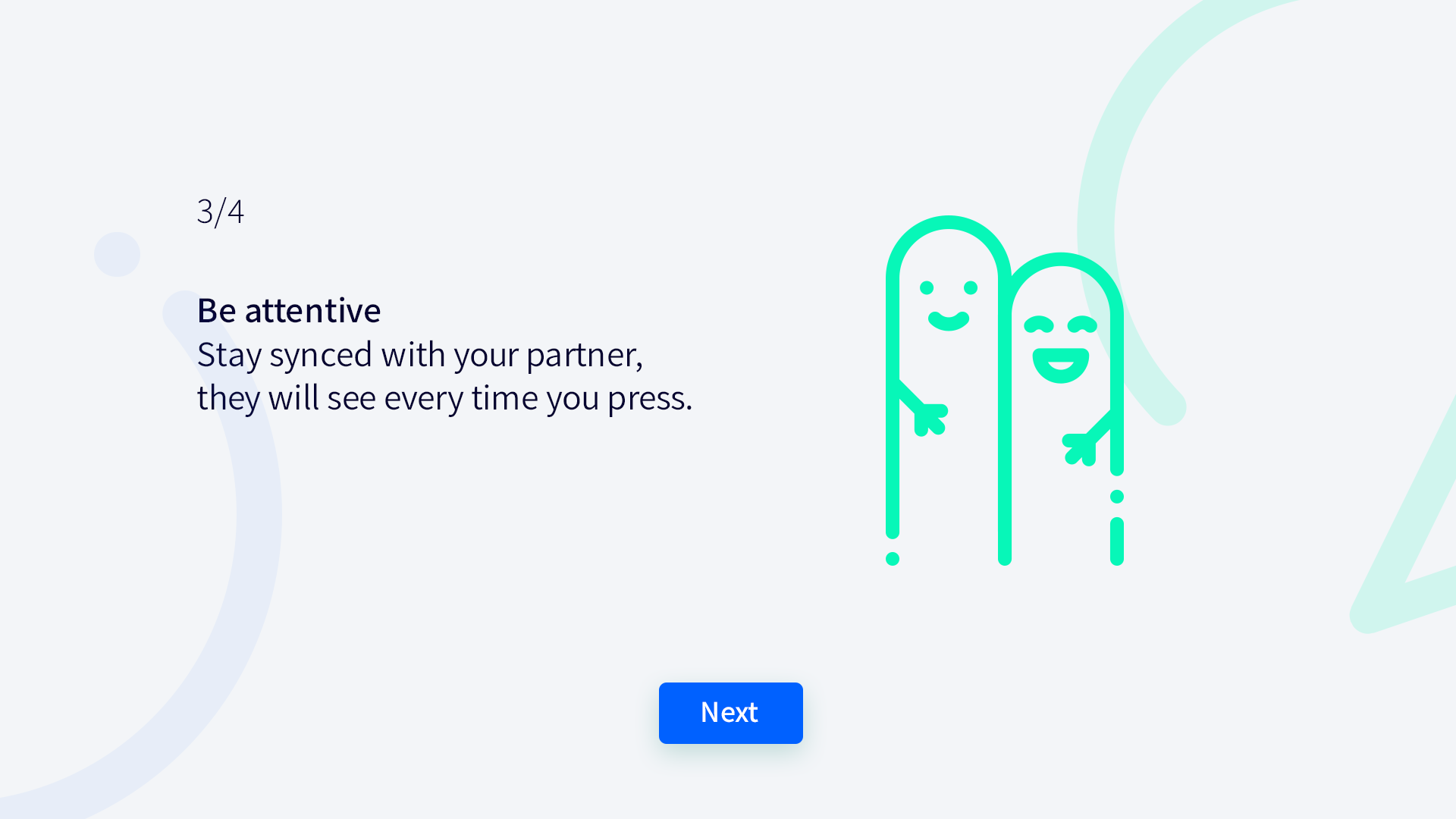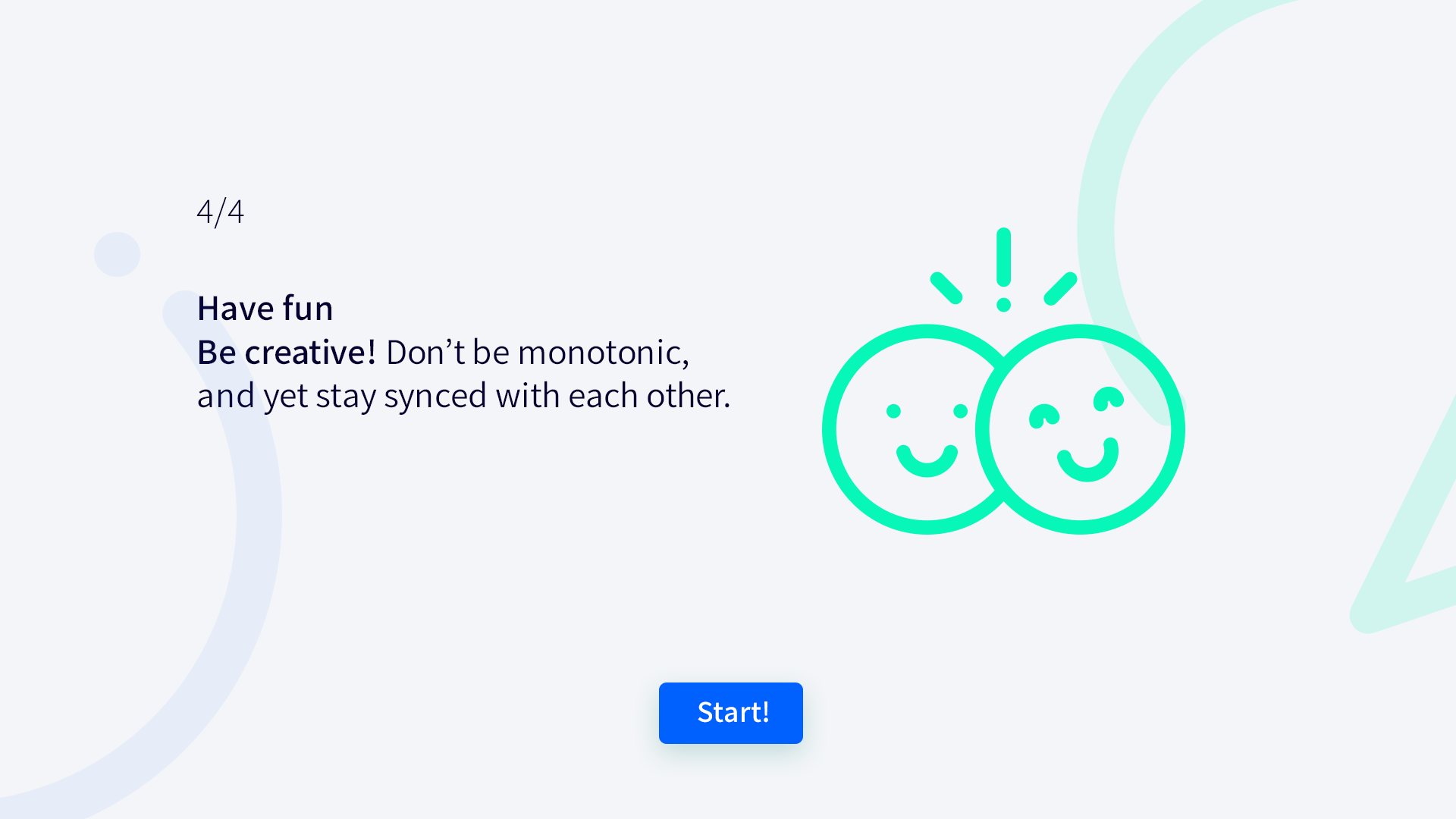 To turn this interface into a delightful experience I've decided to use gamification elements, such as positive feedback: every time users are able to sync more than 30 seconds fun animation appears.