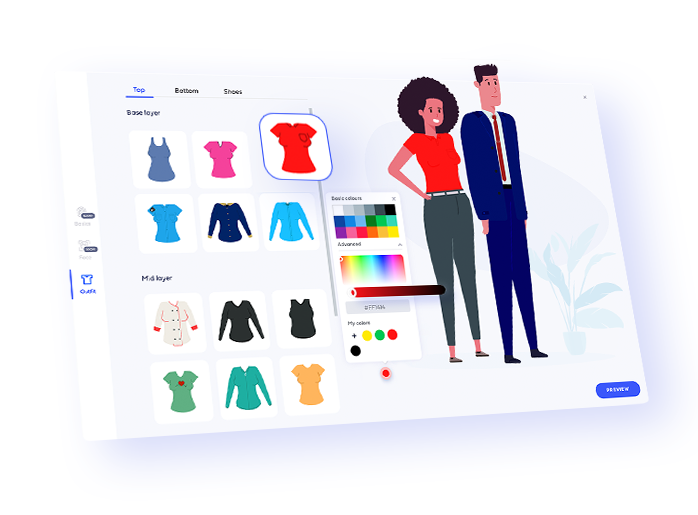 Powtoon is a simple and intuitive software that allows anyone to create awesome animated videos and presentations.
With over 26 million users and counting, Powtoon is used by virtually all Fortune 500 companies, business professionals, educators, students, and individuals worldwide.
Character Builder is a major feature within company roadmap. Powtoon's Character Builder is a cutting-edge DIY graphic design tool that you can use for creating custom characters. The Powtoon Character Builder will be rolled out in several phases. In the current beta phase, you'll be able to customize a character's outfit. In upcoming phases, you'll be able to build a character completely from scratch and customize all of its features: build, ethnicity, facial features, and more.
With this tool, users will have the ability to create custom designed characters, starting from face elements and finishing with accessories, controlling every aspect of their character. Target audience is Pro+ and Agency plan subscribers. A delightful clean experience gives Powtoon an added value and sets the company apart from other competitors.
The high level goals are:
1. Delightful user experience, intuitive and simple tool that would provide 26M+ different users the ability to create a character with an easy learning curve. 
2. Working in number of phases, understanding and dismantling the product into stages 
caused by development limitations.
3. Work with steak holders, executives, FE and content teams at once. 
In research progress I've looked at gaming, applications, web platforms for character creation. By doing that I've learned the functionality and different approaches.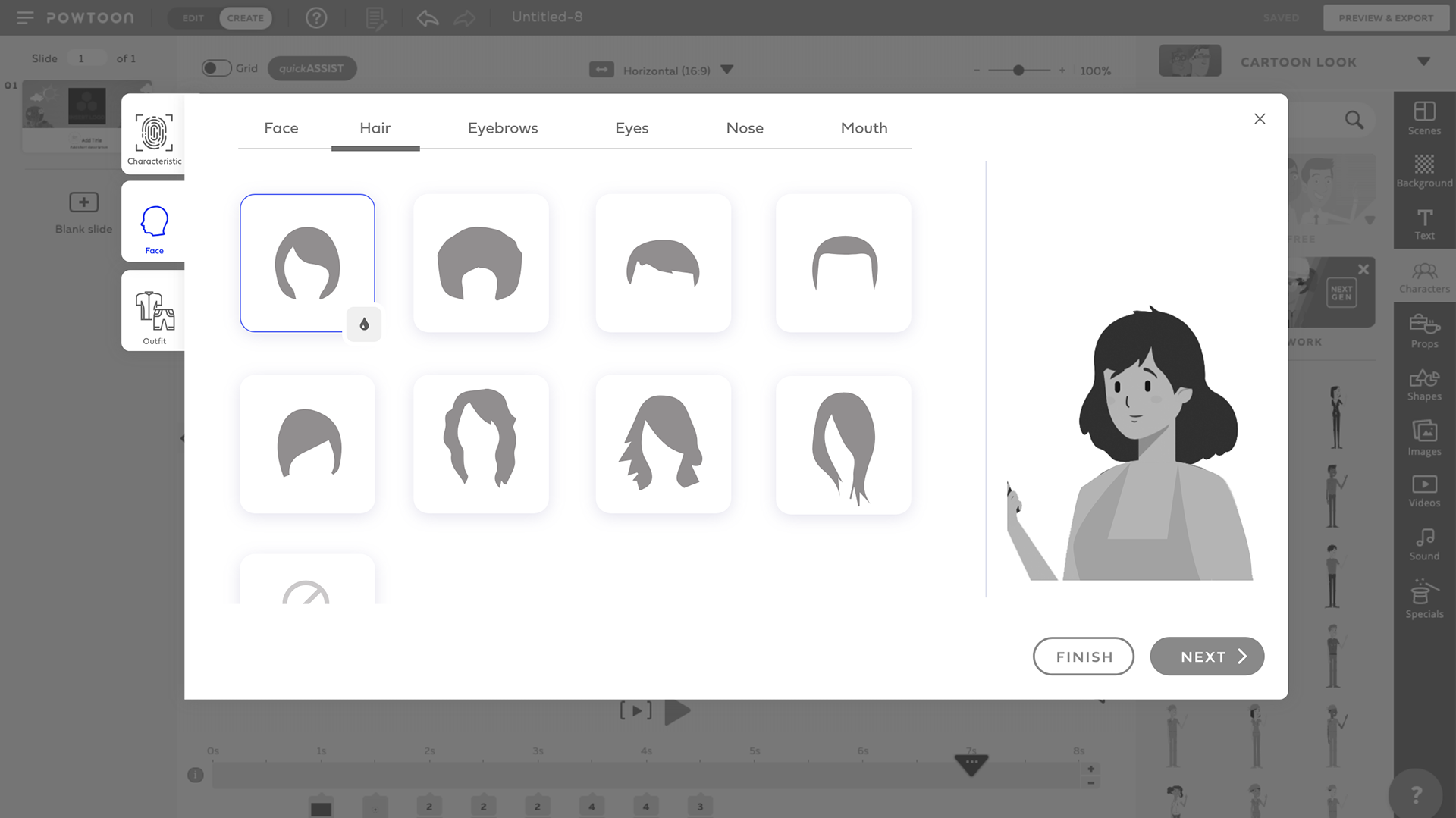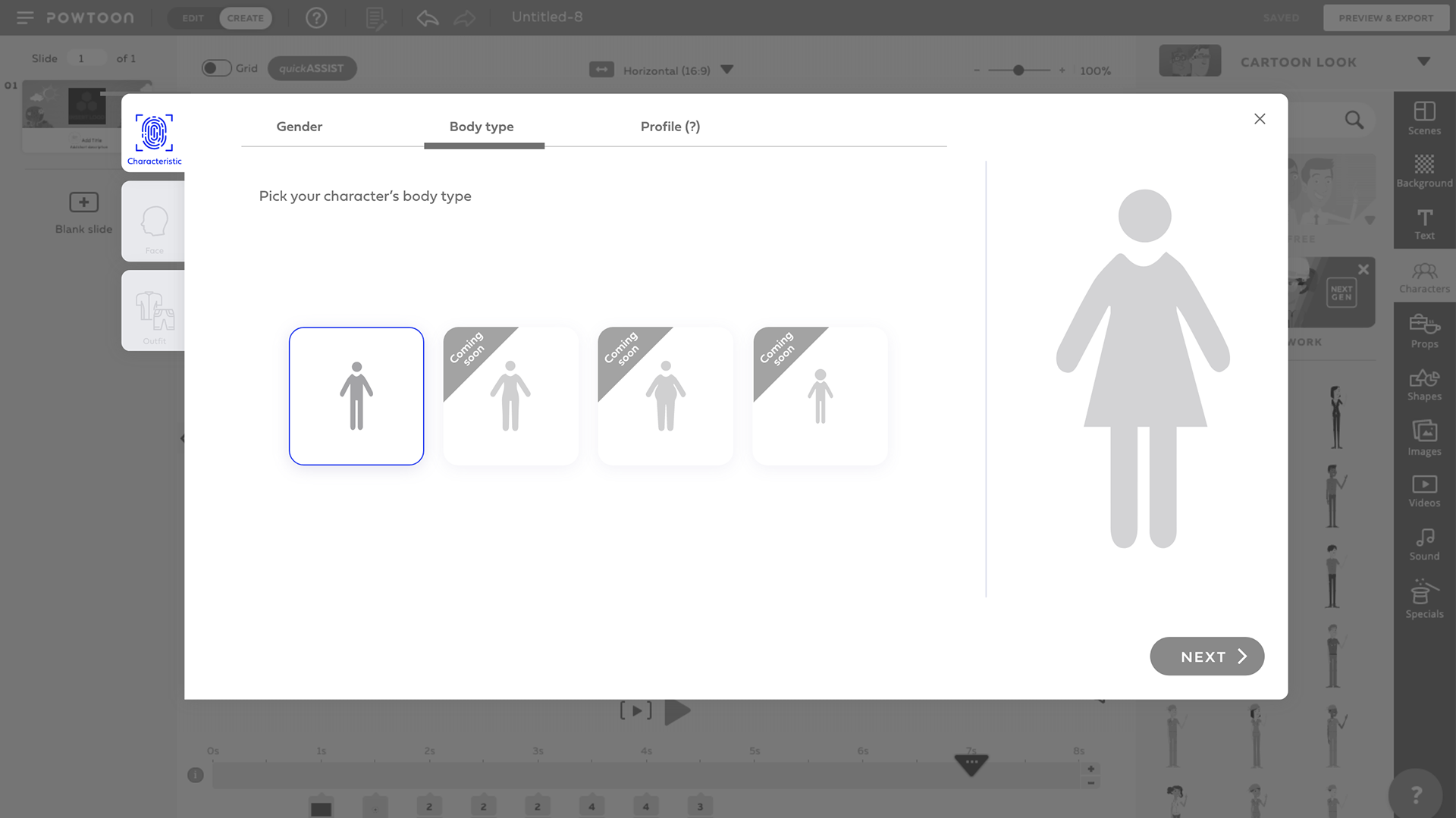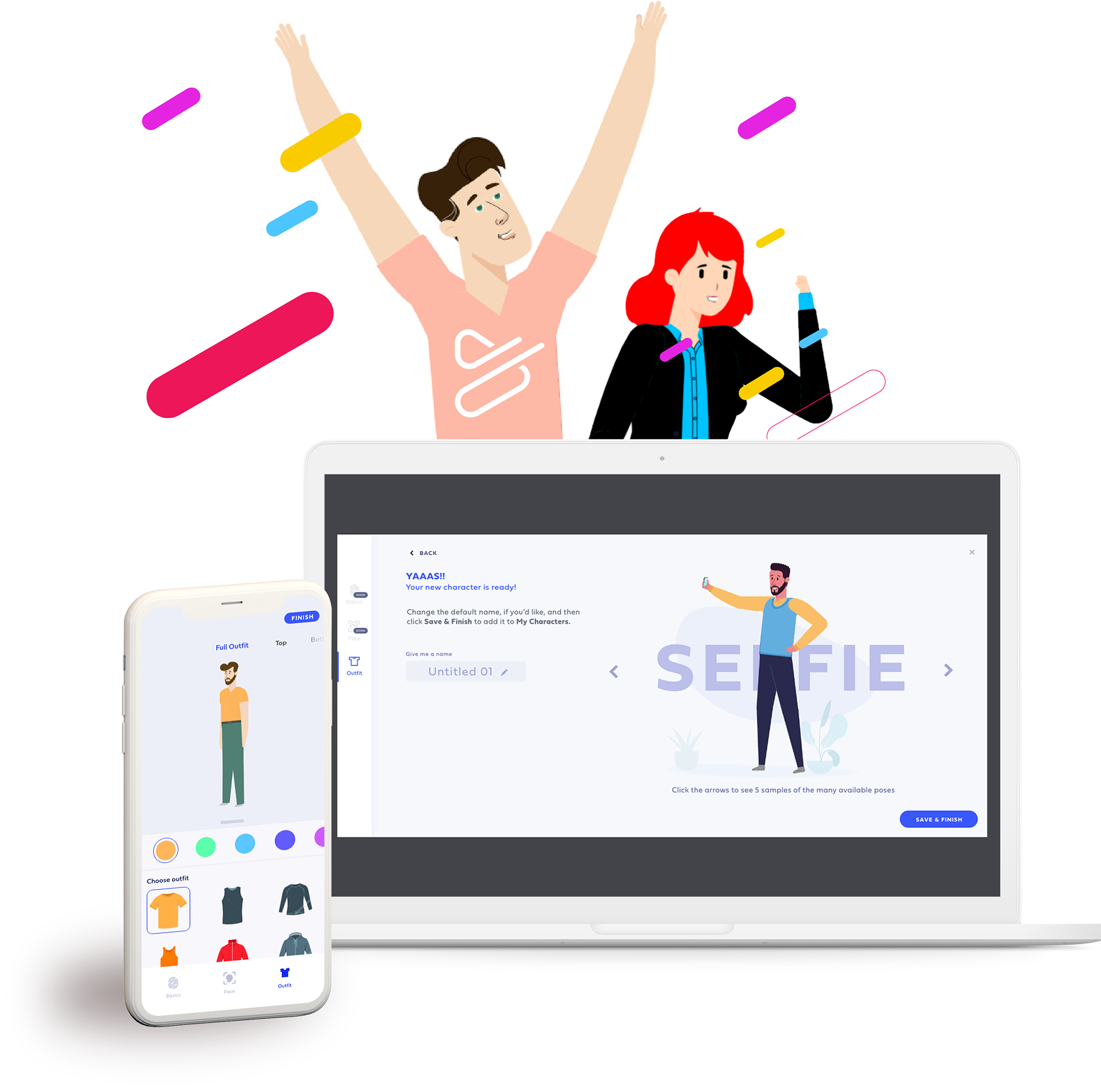 Style guide, rules and logic
As a sole UX owner of this major feature, I've needed to think of many functional and esthetic behaviors. To reflect every little step to team members and steak holders I've created set of rules and styles.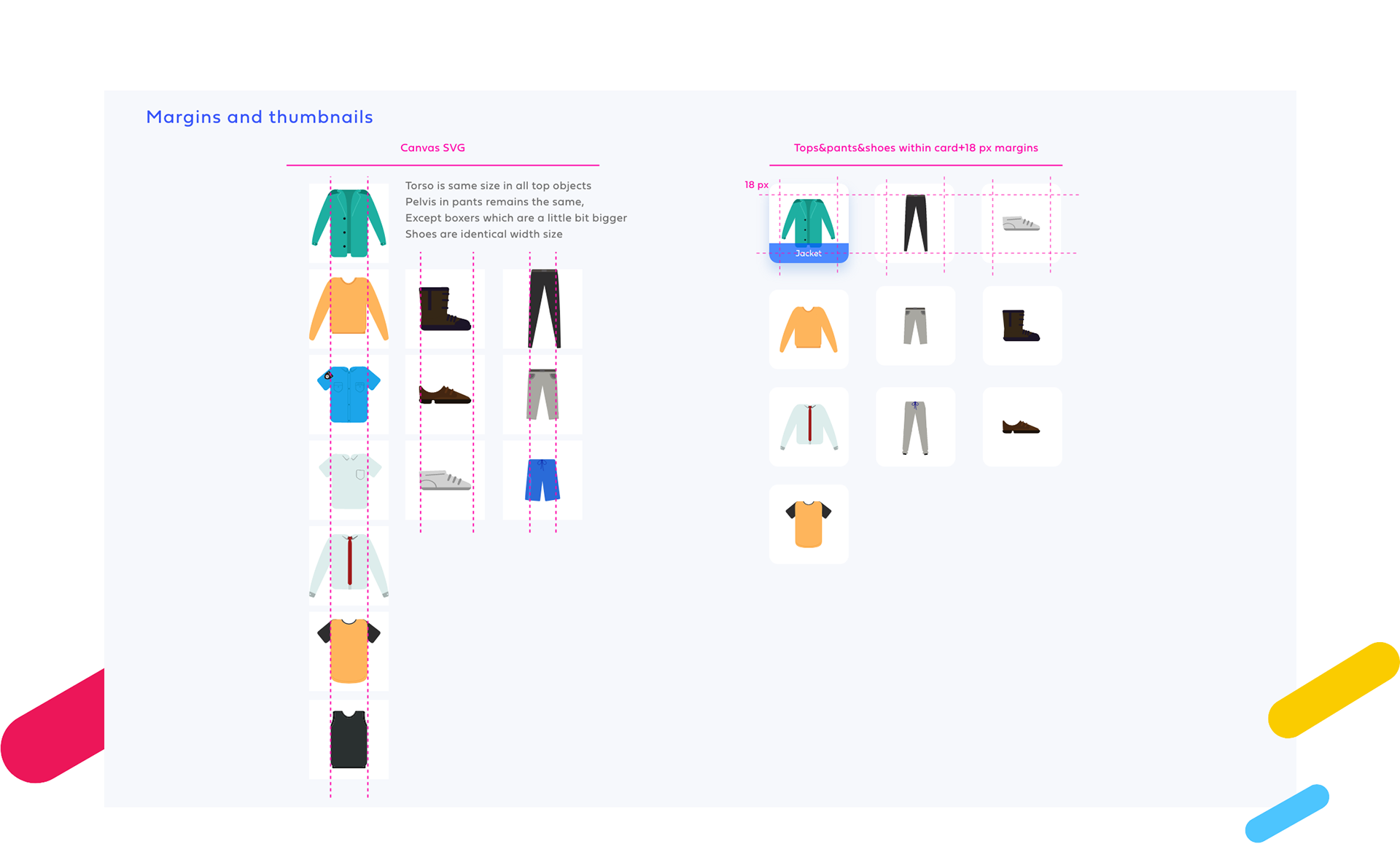 1920x850
Resolution view port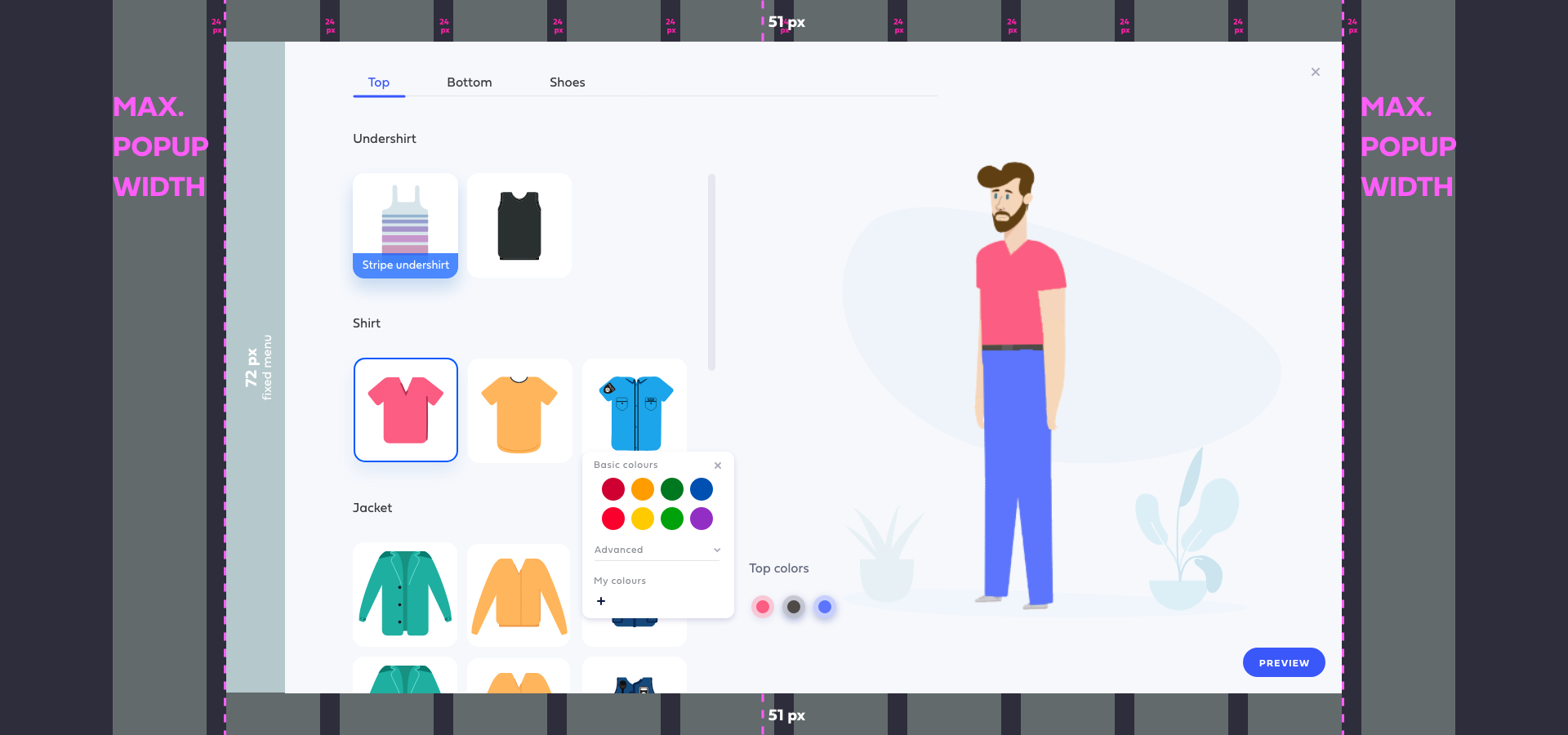 1366x630
Resolution view port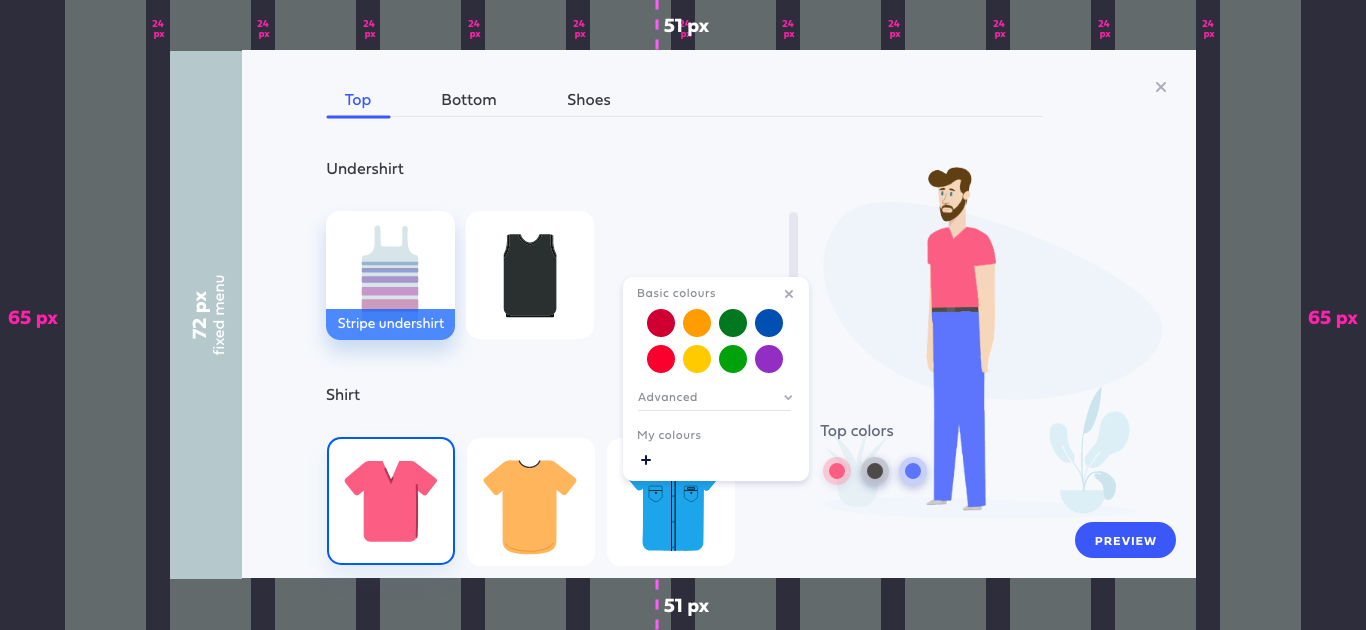 1024x684
Resolution view port