Actiview is an innovative way of recruiting and sorting candidates in big companies. The combination of psychological predictive analysis and measuring reaction algorithm based on VR technology, makes it an awesome HR management tool. The product has two main users: candidates and admins (HR recruiters). While admin sees a lot of information and data on a dashboard, candidate should experience a simple, non-stressful, clean UI.
The high level goals are:
1. Create a clear and easy to use HR dashboard, that will show big amount of complex data at once; including phycologist analysis while still remaining a clean and intuitive tool. 
2. The ability of HR manager for a quick potential candidate identification.
3. Maintain the full functionality of dashboard and features, while making it's scalable for big range of screen resolutions.
User journey: I am a HR Manager, I get so many CVs and candidates for various positions. I am looking for the perfect candidate for instructional engineer position. In front of me it's Montana Gilman's dashboard. In a quick view I can see her cognitive abilities and behavioral scores. I can also compare her performance with other favorite candidates. By clicking on a detailed report I can drill in for more information about this potential candidate.

In this screen I can schedule our next interview, and see what other interviews I am having during the week.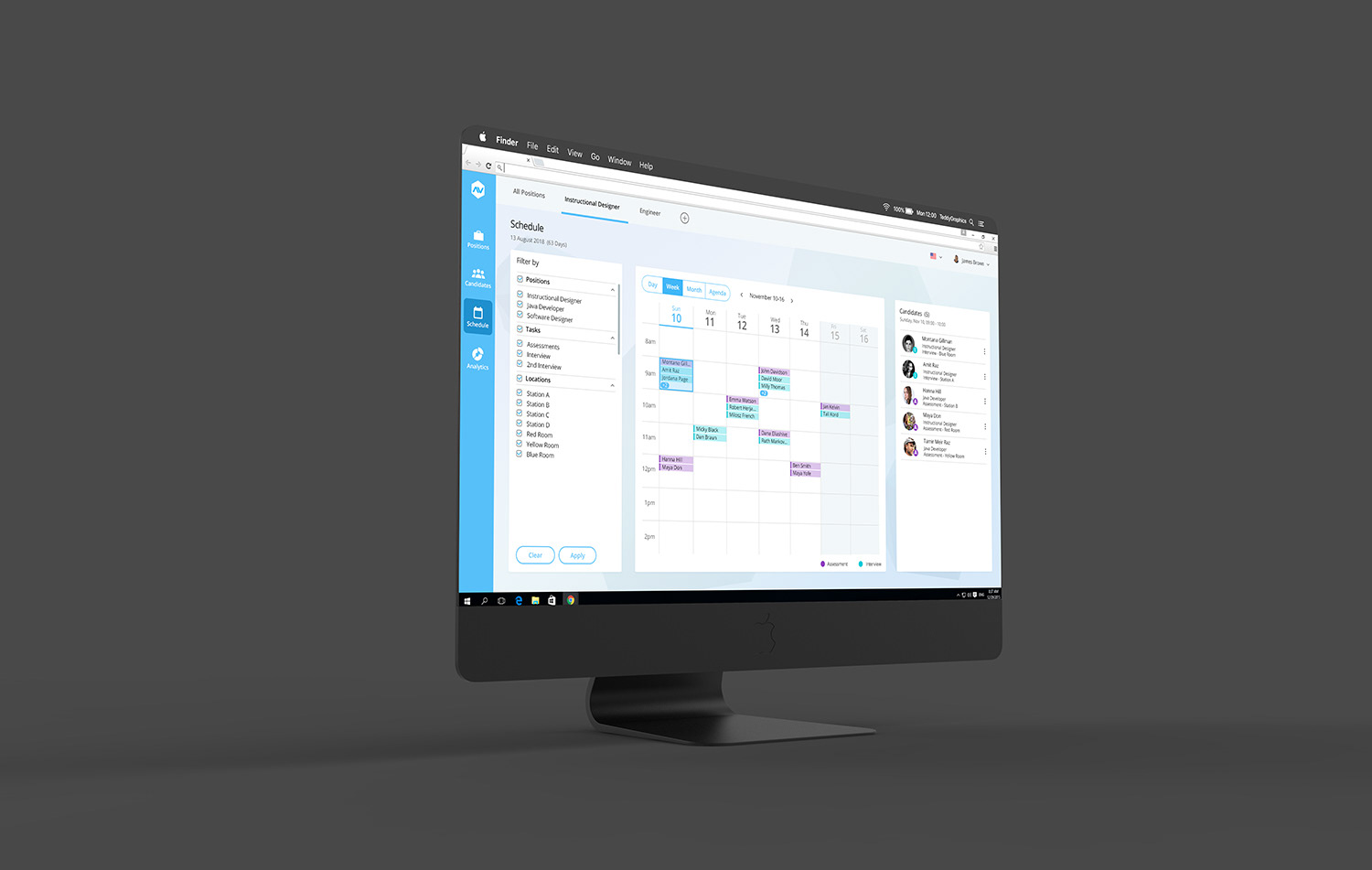 Candidate's mobile Interface
Candidates mobile interface is a progress tracker and a communication platform. Using white space and cute illustrations I'm reducing stress and encouraging cooperation between them: requests such as sending a selfie-video about him/herself, approving scheduled interviews and knowing what is the next stage.